Secondary Navigation Menu
Home > Prominent Figures > Daniel Johnson (senior) (1915-1968)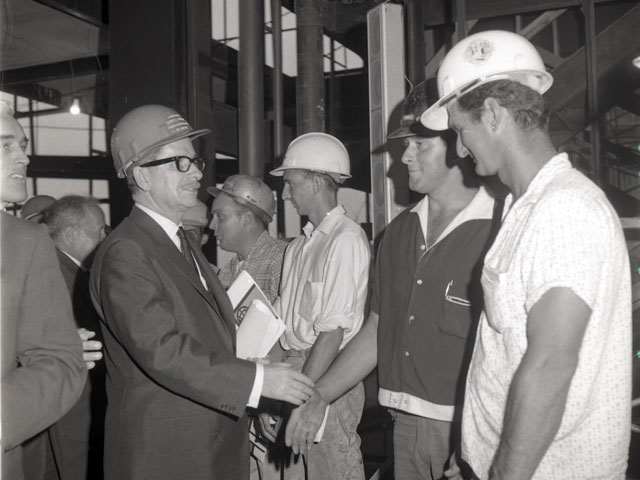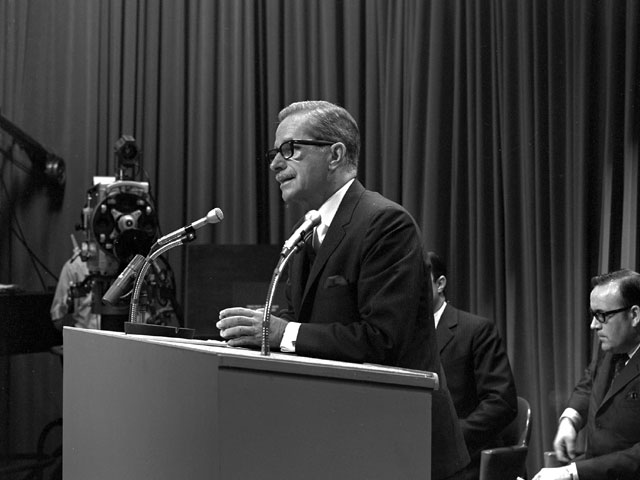 Daniel Johnson (senior) (1915-1968)
Usually, finding the measure of a new Premier takes mere weeks, a few months at most. Such was not the case with Daniel Johnson. No other state leader in Quebec has ever maintained and cultivated ambiguity of the likes of Johnson, particularly on the issue of the status of Quebec. Attempting to discern what this political personality really thought deep down was an exercise tantamount to speculation.
Daniel Johnson was a brilliant young lawyer from the Eastern Townships and legal counsel to several organizations. He entered politics at the age of 31 under the banner of the Union nationale Party during a by-election in 1946. He was re-elected member during six provincial elections held between 1948 and 1966. Johnson progressed quickly. He served as parliamentary assistant to Premier Maurice Duplessis, Deputy House Speaker and Minister of Hydraulic Resources in 1958. He became party leader of the Union nationale in 1961.
Daniel Johnson was long viewed as an obedient servant of Duplessis, intelligent, but uninspiring. However, under this facade was a discreet, tenacious and patient man who would impose democracy within the Union nationale. During the 1962 elections, his image was tarnished somewhat in the wake of the televised debate won by Jean Lesage on November 11, followed by the defeat of his party three days later. But Johnson held fast, and as an experienced fieldworker, he slowly but surely won the support needed to take power in 1966. Under his leadership, the Quiet Revolution gained new momentum with the pursuit of reforms initiated under the Liberals in health and education, the strengthening of Quebec's position on the international scene, the revival of the constitutional debate with Ottawa on the recognition of two nations in the country and the creation of the Université du Québec and Radio-Québec.
Premier Johnson died in 1968, mere hours before the inauguration of the Manic-5 dam (now known as the Daniel-Johnson Dam) in Manicouagan, one of Quebec's greatest success stories and symbols of the 1960s.
Related events
Related years